TAMPA's MOST EXPERIENCED HAIR RESTORATION DOCTOR
Dr. Michael Markou has been awarded many times for his ground-breaking research on Hair Restoration. He's performed thousands of hair restoration procedures over his 20+ year career.
STATE-OF-THE-ART HAIR RESTORATION TECHNOLOGY
Dr. Markou offers the latest advancements in hair loss treatments at Tampa Bay Hair Restoration. With the newest state-of-the-art hair restoration technology available, Dr. Markou is able to provide affordable, natural looking results for all his patients.
25+ YEARS PRACTICING HAIR RESTORATION IN TAMPA
Dr. Markou is a board-certified Doctor of Osteopathy (D.O.) as well as a board-certified member of the International Society of Hair Restoration Surgery since 1994. He received his medical degree from Kirksville College of Osteopathic Medicine. 
Variety of HAIR LOSS Treatments
As hair loss can occur differently in everyone, Tampa Bay Hair Restoration offers a variety of treatments to best fit each patient's needs. What many fail to realize is that hair regrowth is very possible and only getting better with technology each and every year.
RESTORE YOUR HEALTHY + NATURAL HAIR
With the newest state-of-the-art hair restoration technology available, Dr. Markou is able to provide the ultimate hair regrowth for men and women suffering from thinning hair or pattern baldness.
Internationally Renowned Hair Transplant Surgeon
Dr. Markou is an internationally renowned hair transplant surgeon who offers only the best in hair loss treatments at Tampa Bay Hair Restoration. He has earned numerous awards for his groundbreaking research, leadership, experience, and training of other hair restoration surgeons.
HAIR RESTORATION FOR WOMEN
40% of the female population in the US suffers from thinning hair or balding areas by age 40. We have good news, hair loss doesn't have to be permanent! There are very effective hair restoration procedures for women to restore your long, natural-looking hair.
HELPING PATIENTS WORLDWIDE
Dr. Michael Markou has helped local residents from Tampa, Largo, St. Petersburg, Sarasota, Clearwater Beach, Orlando, & Dunedin. Many of his patients travel from other parts of the US and even internationally for his expertise in hair restoration.
VIRTUALLY NO DOWNTIME
Go back to work the next day! Tampa Bay Hair Restoration uses the most advanced hair restoration procedures in Tampa so you don't have to miss a beat. With virtually no downtime, your procedure is completely discrete. Many patients don't even tell their friends or coworkers!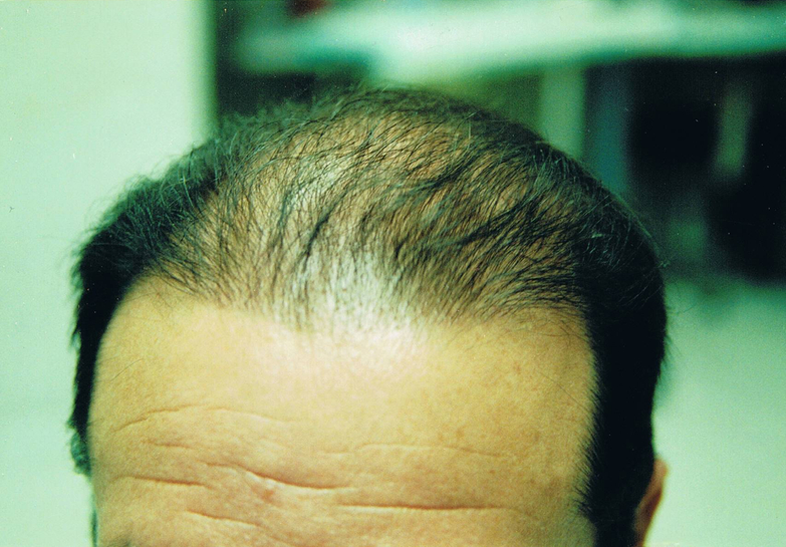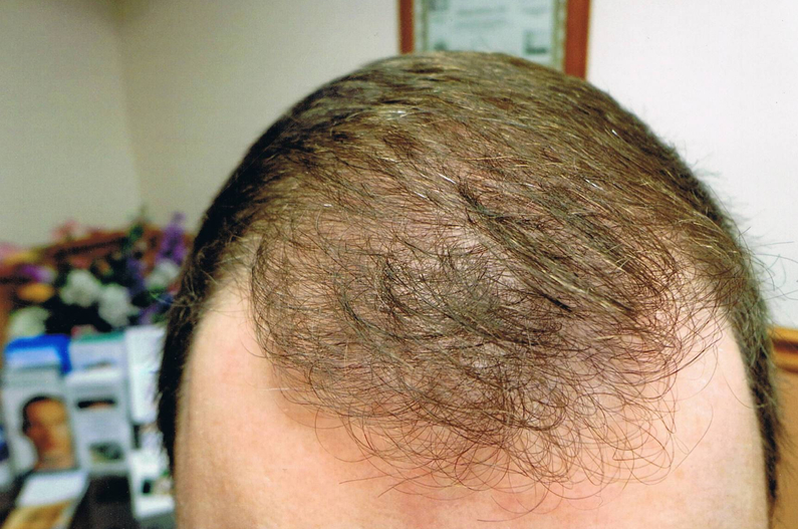 PERMANENT, NATURAL RESULTS
IMPROVED HAIR GROWTH RATES
NO INCISIONS OR STRIP SCARS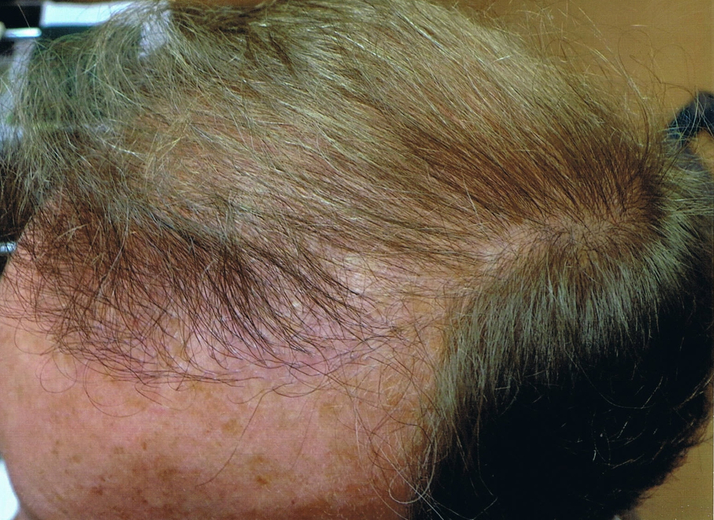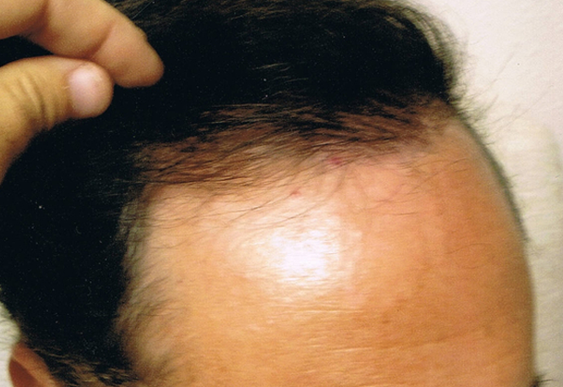 AFFORDABLE + FINANCING AVAIL.
GO BACK TO WORK THE NEXT DAY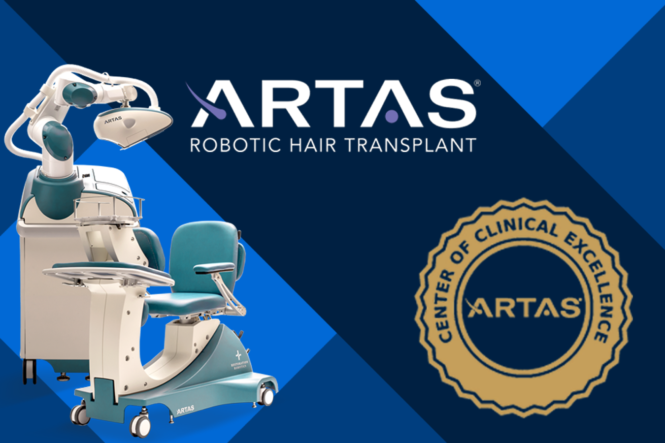 The ARTAS Robotic System is the most technologically advanced device used in hair restoration. The procedure incorporates advanced digital imaging and restoration robotics to naturally restore hair to its full potential.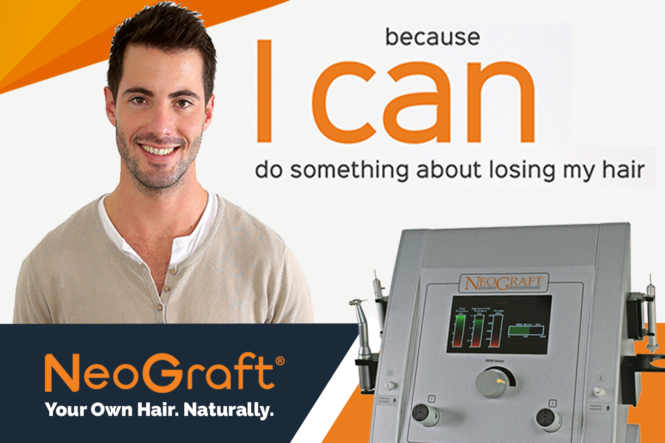 The NeoGraft Hair Transplant was the 1st surgical hair restoration device approved by the FDA. The NeoGraft system transplants healthy hair to the area affected by hair loss to produce thicker, fuller, and natural-looking results.

Stem Cells have shown to be one of the most remarkable hair loss treatments available. Stem Cell Hair Restoration stimulates damaged hair and promotes new hair growth, producing a thicker and fuller look.

Platelet-rich plasma injections enhance the healing process and cell regeneration in your scalp. PRP Hair Restoration treatments replenish damaged hair and stimulate new hair growth within just a few months.
I personally conduct all consults and am always eager to share my over 20 years experience in Medicine and Hair Restoration procedures with new patients.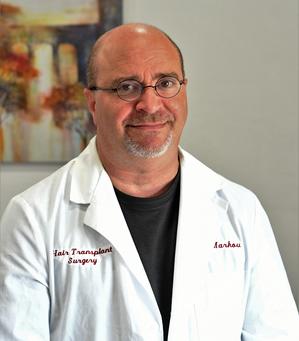 Founder of Tampa Bay Hair Restoration in 1994
An active member of the International Society of Hair Restoration Surgery (ISHRS) for over 15 Years
Served on the Ethics Committee for the ISHRS
Took part in Merck Pharmaceutical Studies on the only FDA approved hair loss medication Propecia
Published the first article on Low Level Laser Hair Restoration
One of the very 1st Physicians to utilize Platelet Rich Plasma (PRP Hair Restoration) injections to regenerate hair growth in men and women
One of the Most Experienced Hair Restoration Surgeons in the World
Frequently appears on several television specials (BayNews9, 10News, Tampa Bay Times, + many others) and has hosted his own radio talk show
Board Certified Doctor of Osteopathic Medicine (D.O.)
Fellow of the American College of Osteopathic Family Physicians
Executive Committee of the Florida Osteopathic Medical Association
Florida House of Delegates of the American Osteopathic Association (AOA)
President of Pinellas County Osteopathic Medical Society (PCOMS, 2010)
Physician of the Year (PCOMS, 2010)
Internationally Renowned Hair Restoration Surgeon
At Tampa Bay Hair Restoration, we're able to restore your hair and your confidence. Dr. Michael Markou specializes in hair restoration, hair replacement, hair transplants, and hair regeneration. While the center is in Clearwater, we help many clients from Tampa, Clearwater Beach, St. Petersburg, Sarasota, Bradenton, Orlando, Miami, Largo, Dunedin, Kissimmee, Fort Myers, Daytona Beach, West Palm Beach, Naples, Fort Lauderdale, Jacksonville, Tallahassee, and beyond.
SCHEDULE A FREE CONSULTATION
Tampa Bay Hair Restoration
Main: (877) 414-HAIR
Hours: M-F 8:00AM - 5:00PM EST
1266 Turner St. Suite B
Clearwater, FL 33756
Tampa, FL

Clearwater, FL

Largo, FL

Orlando, FL

St. Petersburg, FL

Sarasota, FL

Bradenton, FL

& BEYOND!