NEOGRAFT HAIR
TRANSPLANT SARASOTA
The Most Experienced NeoGraft Hair Transplant Center Near Sarasota
Naturally Restore Hair Loss with the Automated NeoGraft Hair Transplant Device
 at Tampa Bay Hair Restoration in Pinellas County, Florida.
Tampa Bay Hair Restoration offers the most innovative technology to treat hair loss, including the NeoGraft® Hair Transplant for patients in Sarasota. The NeoGraft System was the first surgical device to be approved by the FDA for hair transplantations. NeoGraft incorporates the follicular unit excision (FUE) method to transplant healthy hair follicles to the area affected by hair loss. The procedure has redefined surgical hair restoration, offering a less invasive treatment with no suturing, stitches or scarring.
Tampa Bay Hair Restoration also offers the latest hair restoration technology currently available, the ARTAS Hair Transplant. If you have been using NeoGraft in Sarasota, you may upgrade to ARTAS for no additional charge. This is our way of providing the best in hair loss treatments for our patients in Sarasota, Bradenton, Palmetto, Myakka City, Arcadia, and the surrounding Florida areas.
The NeoGraft System is an automated, handheld device that should only be used by a licensed hair transplant surgeon. Dr. Michael Markou, D.O., is the primary hair transplant surgeon at Tampa Bay Hair Restoration. Dr. Markou is considered a medical leader in the state of Florida for his research. He's a board-certified Doctor of Osteopathic Medicine and has been an influential member of the International Society of Hair Restoration Surgery for over 20 years now.
Dr. Markou is currently offering FREE consultations for patients near Sarasota, Florida interested in NeoGraft. While our Hair Transplant Center is located in Clearwater, we help many clients in the Sarasota and Bradenton area. During your initial NeoGraft consultation with Dr. Markou, a personalized hair restoration strategy plan will be designed and customized specifically for your hair loss patterns. Schedule your free consultation today with the leading NeoGraft Doctor on the Gulf Coast!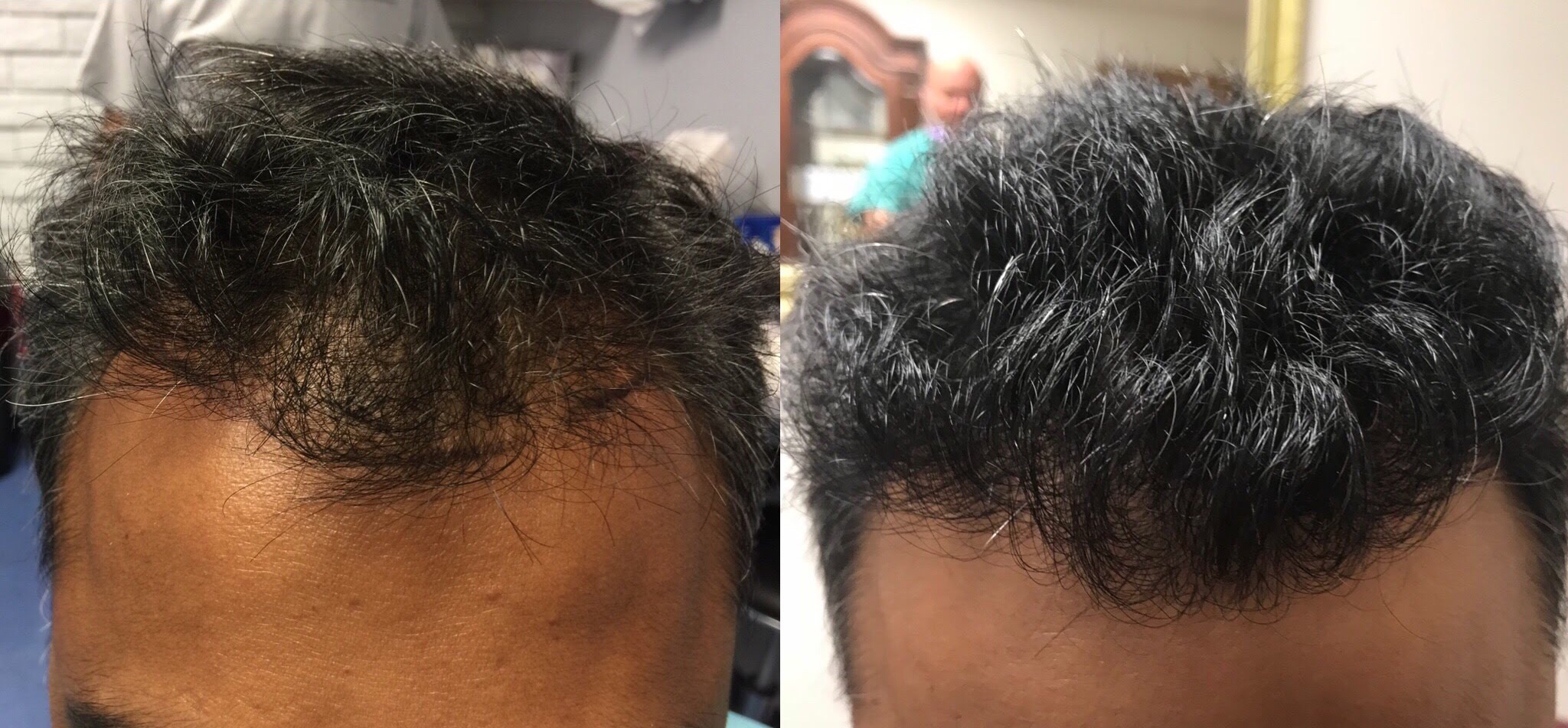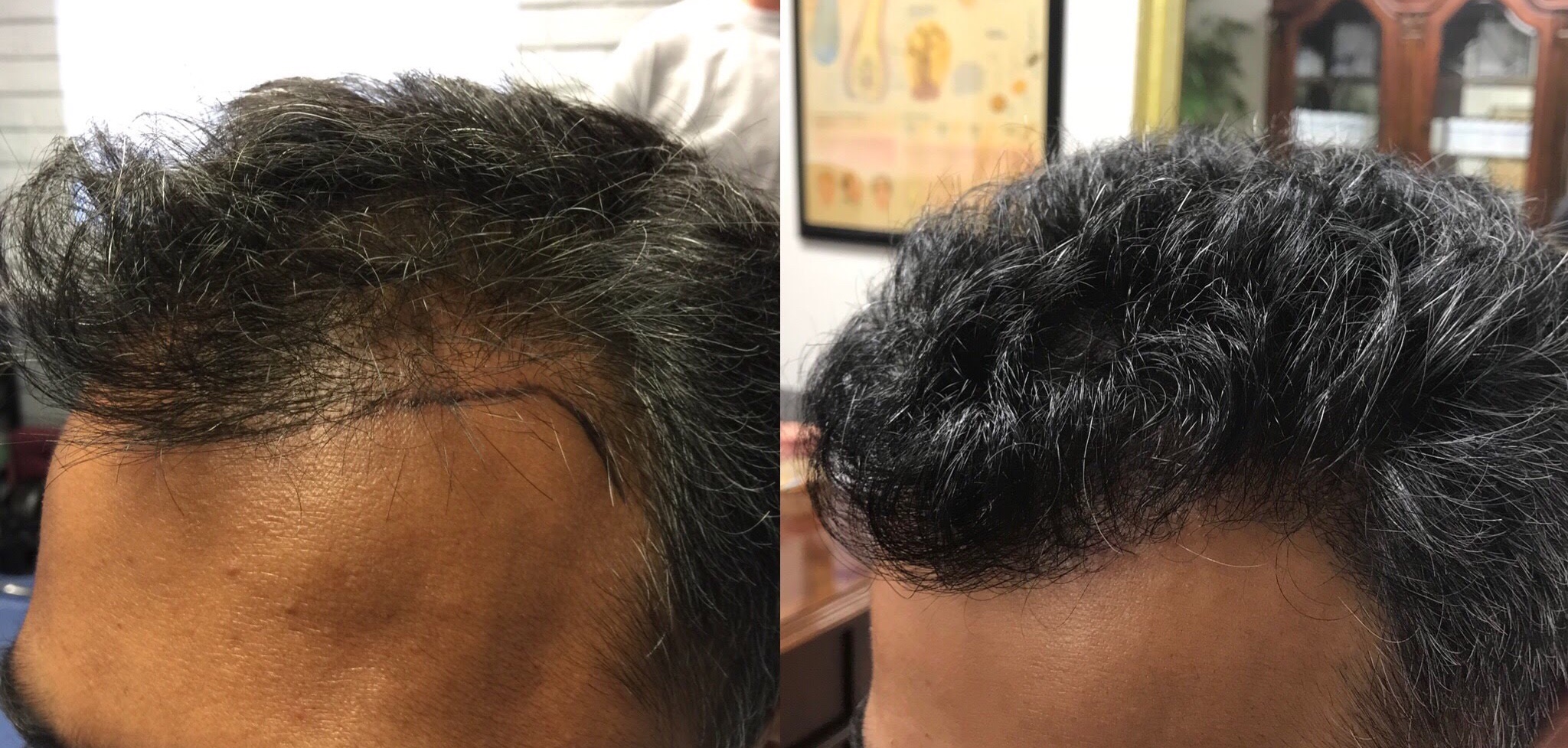 The follicular unit excision (FUE), previously known as follicular unit extraction, is a hair transplant technique used to naturally promote hair regrowth with your own hair follicles. A follicular hair unit, or hair graft, is a group of 1 to 4 hair follicles that all grow together out of the same, individual pore. NeoGraft is used to extract healthy follicular units from the donor area and transplant them back into the recipient site.
The area on the head / scalp that has not been affected by hair loss conditions. The donor area is where healthy hair follicles will be extracted from to transplant back into the recipient site. The donor area is usually located on the back of the head / scalp where hair growth is more permanent and not affected by DHT – a main chemical influencer in hair loss.
The area on the head / scalp where hair is thinning or balding. Healthy hair from the donor site will be transplanted to the recipient site. The recipient area is usually located on the front and top of the head / scalp.
Traditional hair transplants used previous to the NeoGraft Hair Transplant in Sarasota would require 3-4mm hair plugs to be taken from the donor area to replace tissues found in the recipient site. Older hair transplant procedures would often result in an unnatural-looking appearance due to the larger size of the hair plugs. Since NeoGraft harvests individual follicular units, smaller hair grafts are used to provide permanent hair growth results with a natural appearance.

NeoGraft Hair Transplant is available for both men and women aiming to naturally restore their hair and reverse the effects of hair loss. The NeoGraft Automated System was designed to improve the accuracy and time of the manual follicular unit excision hair transplant method.
NeoGraft is a minimally invasive hair transplant procedure that features a virtually painless experience. The treatment can last anywhere from 4 to 8 hours depending on the patient's hair restoration goals and current stage of hair loss. The patient will be seated comfortably in our office throughout the entirety of the NeoGraft procedure, and may take as many breaks as necessary.

NeoGraft in Sarasota, Florida
Why wait for further hair loss when you can begin transforming your hair today? Take the steps to restore your hair by scheduling your FREE consultation with the most experienced NeoGraft Doctor in the Sarasota area. Dr. Markou offers the NeoGraft Hair Transplant for patients located all throughout Florida, including Sarasota, Bradenton, Palmetto, Parrish, Ruskin, Myakka City, Arcadia, and beyond!
For more information regarding NeoGraft or to schedule your free consultation, please contact us by filling out the form below or giving us at (727) 446-0608. We look forward to helping you achieve your hair restoration goals!
NeoGraft Hair Transplant Sarasota Before & After Photos
by Tampa Bay Hair Restoration.
Individual results may vary. Please consult with a licensed NeoGraft physician to see if the procedure is right for you.
PROUDLY SERVING: Sarasota, Bradenton, Myakka City, Arcadia, Brownville, Limestone, Gardner, Sweetwater, Zolfo Springs, Fort Ogden, Lake Suzy, Cleveland, Port Charlotte, North Port, El Jobean, Placida, Rotonda West, Manasota Key, Englewood, Venice, Nokomis, Osprey, Vamo, Siesta Key, and the surrounding Florida areas!